Telephony Services
Moving to our hosted PBX can instantly save you money, increase employee productivity, and improve customer service.  With our hosted PBX, you get the most advanced features available and you are guaranteed that you never have to worry about technology obsolescence or paying for the upgrades in the future.
All of the basic features you expect
– Local, long distance and International calling
– Keep your existing phone numbers
– Automated Attendant
– Customized music on hold
– Extensions or DIDs (phone numbers) on a per-user basis
– Employee Directory
– VoiceMail
– Message Waiting Lights
– Do Not Disturb
– Ring Groups
– Conferencing
Advanced and Powerful Features to Drive Your Business
– Call Routing to Mobile Phone
– Voicemail to Email
– Voicemail Transcription
– Call Recording
– Call Center Functionality
– User Dashboard and Softphone support
– Operator Console
– Mobile Application that makes any mobile
device a true PBX extension
– FAX Support from traditional fax machines,
desktops, or mobile phones
– Business SMS
Flexible, Scalable, and Saves Money
You pay only for the capacity that you need. As your business grows, you can quickly and easily add additional trunks, users, and extensions. If your business is seasonal, you can reduce capacity just as easily during the off-season. Plus, we can save you up to 50% or more on your monthly phone bill and up to 90% deployment costs compared to traditional phone systems.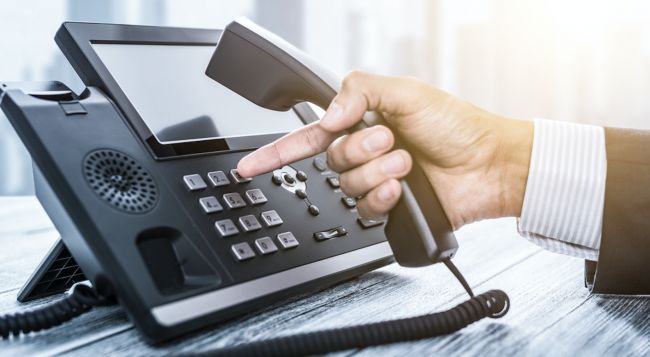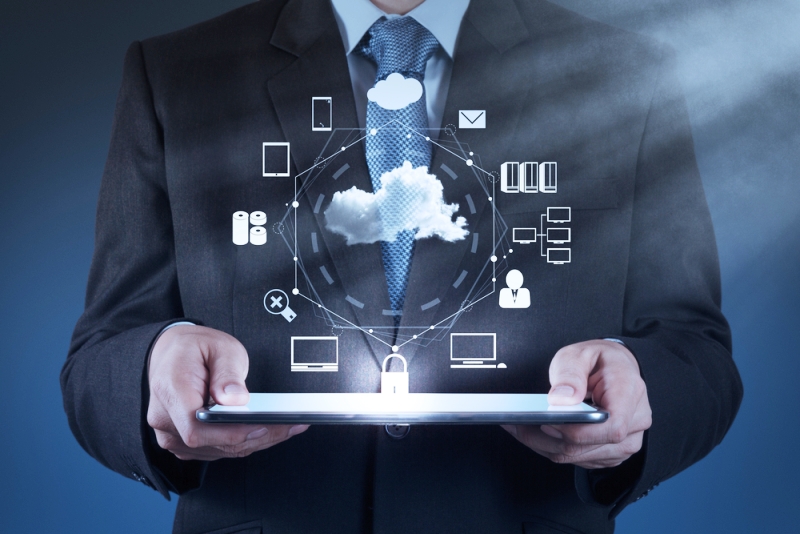 Managed Services
Our managed services team can assist you with keeping all of your services up and running. We provide remote and on-site tech support services for all of our telephone and network systems.
Proactive Solutions
When you choose our managed services team, you receive better performance, nearly zero downtime and fewer glitches. We help detect these problems to prevent them from becoming worse and turn into expensive repairs and increased downtime.
Level the Playing Field
Larger companies typically have in-house support services with a team of full-time IT professionals. Small to medium-sized businesses can't afford that luxury on their own. One of the benefits of managed IT services is that outsourcing helps you gain the expertise and the insight that larger companies have. This can help level the playing field between you and your competition.
Lower Costs
The ultimate benefit of a managed services model is its ability to lower business costs. One of the costs that businesses don't always remember is that Managed Service Providers help minimize the chance of expensive network disasters.
When a business has limited resources, it limits the time and attention of every manager. A key managed services benefit is helping you stay focused on your business needs and let us deal with the complex IT situations.
Your business deserves to run at its highest efficiency, and that can only be done when your networks are operational. Contact All Village Communications to see how the benefits of a managed services model can help your business today.
Structured Cabling
A structured cabling system is a complete system of cabling and associated hardware, which provides a comprehensive telecommunications infrastructure. This infrastructure serves a wide range of uses, such as to provide telephone service or transmit data through a computer network.
Our Licensed and Certified Structured cabling install team is one of the best in the industry. We can assist with design, installation and implementation, no matter how complex your system is.
Higher Return on Investment
A structured cabling system unifies your IT network for data, voice and video. That unified structure reduces the need for updates and lowers your maintenance costs. Additionally, any additions, moves or changes can be made within the system with ease, saving your company both time and money.
Flexibility and Expansion
Multiple wiring systems can be a headache. A structured cabling system, however, consolidates your wiring system into a single infrastructure that transfers data in multiple formats.  This gives you the flexibility to manage and change your network much easier.  
Structured cabling comes with a high bandwidth. That means it will be able to support future applications your company may decide to add, such as multimedia or video conferencing, with little interruption to your current system. As a result, you can rest assured knowing your system won't become dated after just a few years. Instead, your system's vast infrastructure will adapt with your telecommunication needs.
Efficiency and Aesthetics
Aesthetics matter, too. Structured cabling creates a cleaner, less cluttered look than a point-to-point cabling system. A cabling system plagued with wires left and right can slow functionality, but a unified system is more efficient and easy to use. The benefits of structured cabling simply can't be underestimated when looking for the right telecommunications network for your company. If you want a simplified system with room to grow, one that maximizes functionality and saves your business both time and money, structured cabling is the way forward.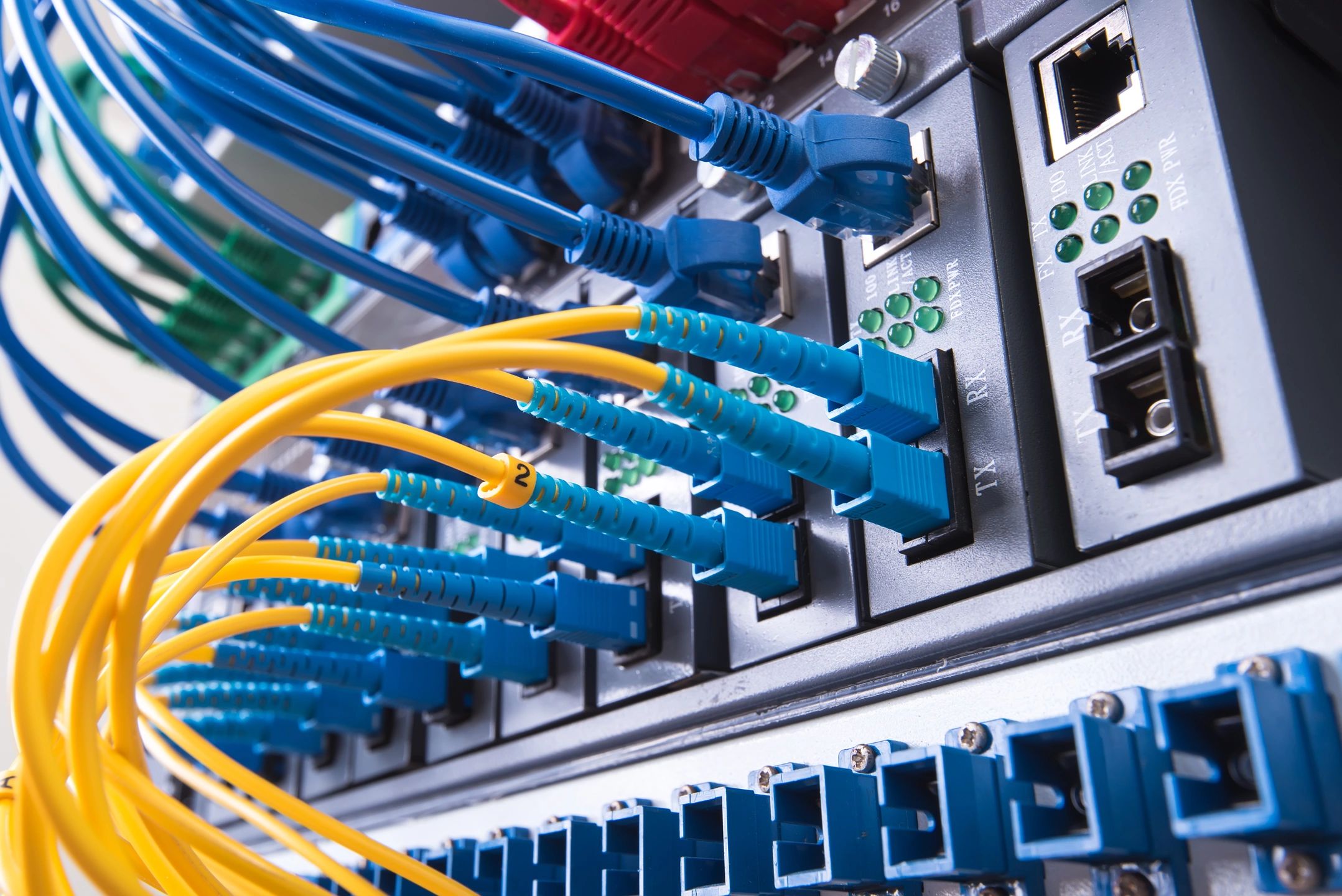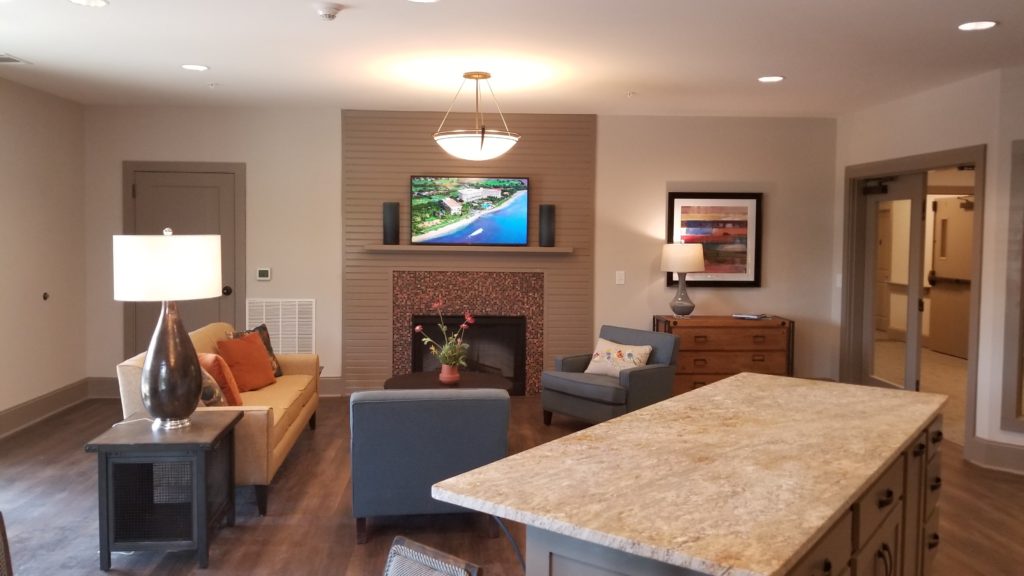 Audio/Visual Services
In today's world, technology is a part of everyday life. It is the main mode of communication, but not many people know that a/v integration plays a big part in this necessity. Whether people are holding a meeting in a corporate boardroom, a small conference room, a medical teaching facility, or something larger, they rely on this modern technology to make things work smoothly and efficiently. Many view this technology as something that helps provide the best communication techniques using digital services in a conference room, and it's only growing and getting better.
Increased Interaction and Comprehension
An audiovisual system is one of the most important systems that can be used in enhancing interactions between employees of the same company. It is common knowledge that human resource managers struggle to increase interaction between workers. Audiovisual installations create and allow for more interaction between the learners and the system. Interaction enhances comprehension, and you will have better-trained and more engaged employees at your disposal.
General Compliance Training
It is the role of every company to make sure that all the employees in the company have sufficient information concerning the compliance of various subjects. Audiovisual technology will come in handy when touching on sensitive aspects such as fire and safety policies, emergency procedures, product quality and health compliance, and sexual harassment.
The only way that a company can realize these benefits is by committing to an audiovisual installation. This technology has a considerable number of benefits to offer to the company both in the short and long term.
Demonstrate products or services in-house
This capability allows everyone in a company to have a thorough understanding of goods or services that the firm offers. This can make it easier for an employee whose function is not directly related to a particular product to have better insight and knowledge about the overall organization. It is also a great way to give that same information to a prospective client.
Camera Systems
We can install camera systems ranging from just a few cameras, to a full scale indoor/outdoor system that will allow you to monitor your premises from anywhere that you have internet access.  
Help Deter Crime
The presence of cameras is often enough to frighten vandals, trespassers and other criminals.  Video surveillance of parking lots and secluded outdoor areas can help keep your employees or residents safe and protect your property. 
Track Inventory
Monitor shelves, countertops, and storage rooms using real-time video footage, enabling you to know when products need to be restocked without even being present on location.
Analyze Traffic Flow
Cameras can provide valuable information about customer and employee behavior, giving you the data you need to make improvements to your facility for increased safety and potentially higher sales.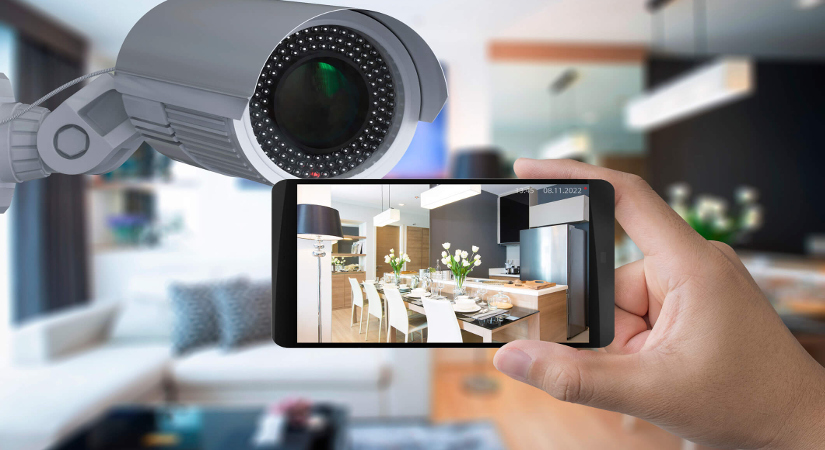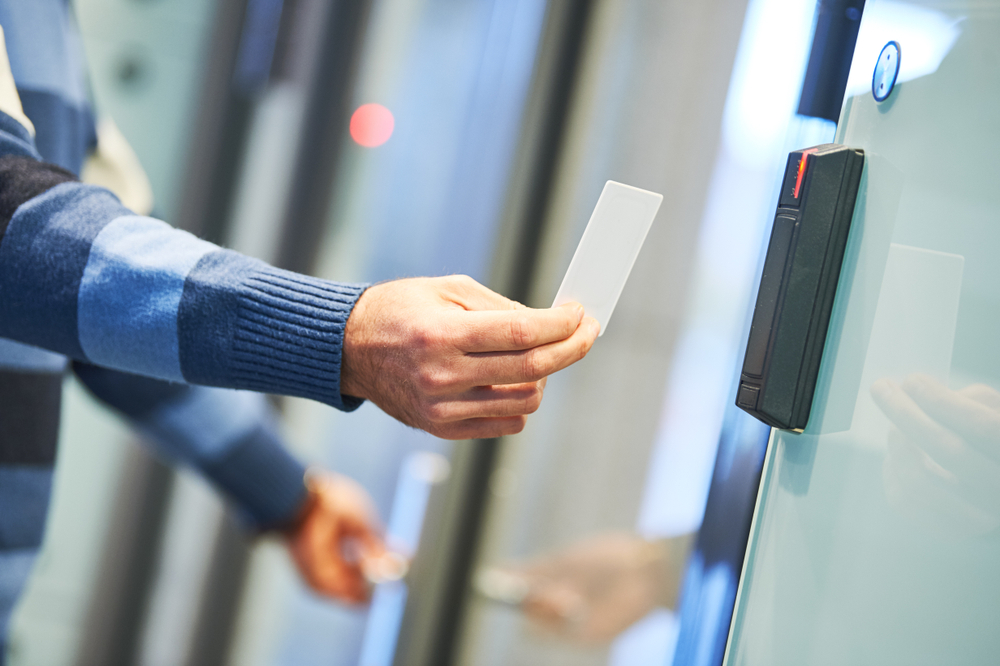 Access Control System
In today's world, security is a top priority for businesses and residential buildings.  Access control systems can make life easier for your employees or residents, keep your building secure, and provide an overall better experience for everyone involved.
Keep Track of Movement
With an access control system installed, you know who enters and exits your building and when they are coming and going.  This allows you to monitor your employees movements and also lets you know who was in a specific area when an accident or vandalism occured.
Increased Ease of Access
An access control system allows you to set who has access to each area of your building.  Through the use of an RFID tag or key card, employees and residents can move throughout the building in a safe, yet convenient way. 
No Unwanted Visitors
Another benefit of an access control system is that unauthorized people can't get into secured areas.  Without a valid RFID fob or key card, doors remain locked to maintain the safety and integrity of those secure areas.
Network Systems
We provide the network appliances, including gateways, switches, and WiFi access points, that are appropriate for your environment.
Resource Sharing
Using a network system, your employees can share resources such as files, printers, scanners and copiers as well as sharing software between multiple users, saving you money. 
Improved Communication
Staff, suppliers and customers can share information much easier, increasing productivity and customer satisfaction.
Internet Connectivity Sharing
Whether it's an office or a residential building, being able to access the internet for your employees or residents is a necessary tool.  Being able to safely and securely share this connection between multiple people is much easier and more manageable with a properly implemented network.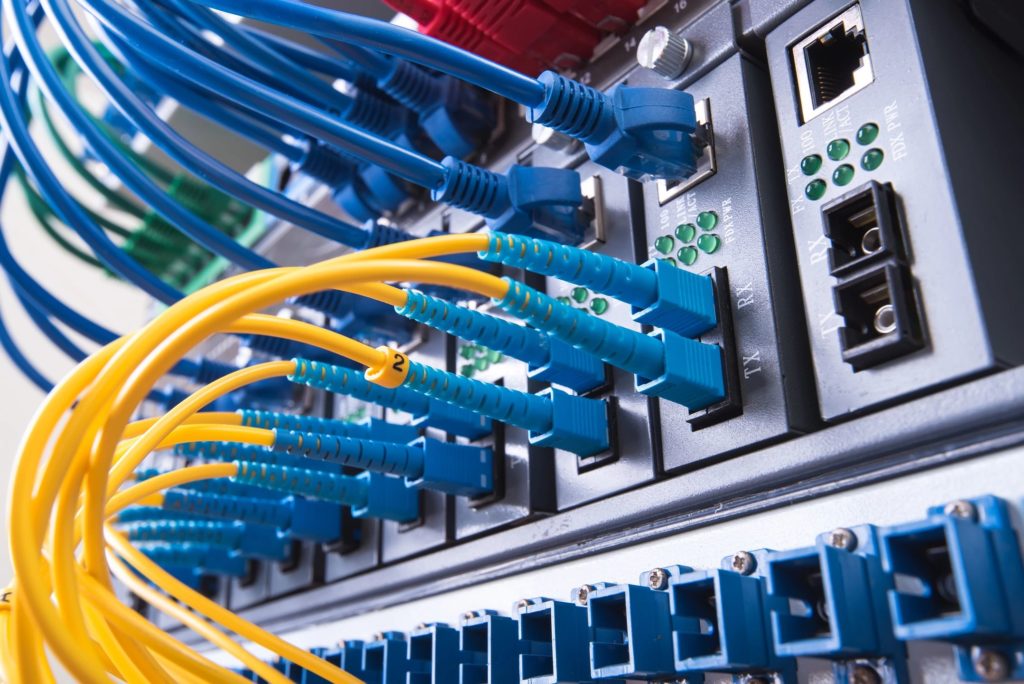 By clicking "Send Message" I agree to receive emails, text messages, and phone calls, which may bn recorded and/or sent using automated dialing or emailing equipment or software, unless I opt-out from such communications. I also agree to the Terms of Use and Privacy Policy linked below. I understand that my consent to be contacted is not a requirement to purchase any product or service and that I can opt-out at any time. I agree to pay my mobile service provider's text messaging rates, if applicable.
Hours
M-F: 9am – 5pm
S-S: Closed